| | | | |
| --- | --- | --- | --- |
| | | | |
| Days | Hours | Minutes | Seconds |
Motocross & Snow Scrambles
Saturday, April 19

New and updated 2013-14 Winter Series Points
Motocross Practice
Thursday, April 17
11-Dark

Friday, April 18
11-5pm
Get $5 off Saturday race fee when you practice on Friday!
---
CNYMRA Motocross
& Snow Scrambles
Saturday, April 19
Race at Broome-Tioga? Click image above to visit:
jimsandersonphoto.com
---
Attention 4x4 owners
Learn about the new 4x4 Club ~ STORC
STORC-OFFROAD.com
Receive updates/race news!
Join the BTSC E-mail list
HERE
Wing Night - Every Wed.
at the "Last Lap."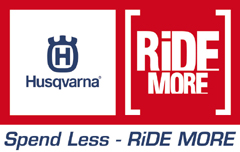 Breaking News
BTSC offers rental of the


Motocross Tracks


Info by phone: 607-849-4438
Email: btscmx@yahoo.com