| | | | |
| --- | --- | --- | --- |
| | | | |
| Days | Hours | Minutes | Seconds |
CNYMRA Motocross
Sunday, August 3

Winter Series Classes & Payouts HERE
2013-14 Winter Series Points
2014 Events Schedule
Sun. April 13
CNY Motocross - results
Sat. April 19
CNY Motocross - results
Sat. May 10
Mud Mt. Rock and Run
( 5k Mud run )
Sun. May 25
WNYOA Harescramble
Sun. June 15
Mud Bog/Tuff Trucks Autocross /ATV-UTVs
Fri. July 11
Donny Hansen Vintage Motocross School

(Tentative)

Sat. July 12
ACR - Vet / Vintage / Youth Championships

National track

Sat. July 12
GP / Harescrambles
Sun. July 13
STORC Motocross / ACR/AHRMA Vintage Race
Sun. July 13
Mud Bogs/Tuff Trucks Autocross/ATV-UTVs
Sun. Aug. 3
CNY Motocross
Fri.-Sun.
Aug. 15-17
Hillbilly Mud Bog &
Music Festival
Sun. Sept. 21
CNY Motocross

Sun. Sept. 21

GP / Harescrambles

Sun. Sept. 21
Mud Bogs/Tuff Trucks Autocross/ATV-UTVs
Sun. Sept. 28
CNY Motocross
NYS Championships
Webmaster:
Gene Nighman
gnighman@gmail.com
Motocross & GP Practice
Thursday, July 24
2pm - dark
---
Motocross & GP Practice
Saturday, July 26
&
Sunday, July 27
11am - dark each day.
Free Camping, Family Discounts, Group Discounts and
Discount for riding both days too!


Race at Broome-Tioga? Click image above to visit:
jimsandersonphoto.com
Attention 4x4 owners
Learn about the new 4x4 Club ~ STORC
STORC-OFFROAD.com
Receive updates/race news!
Join the BTSC E-mail list
HERE
Wing Night - Every Wed.
at the "Last Lap."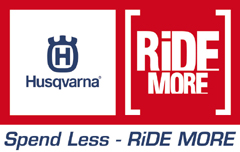 Breaking News
BTSC offers rental of the


Motocross Tracks


Info by phone: 607-849-4438
Email: btscmx@yahoo.com